Automobile
Mechanical Services
Service Auto Repair
When choosing where to have your vehicle serviced, you have many choices. When you consider the quality of workmanship being performed on your vehicle you'll find Classic Auto Body, Inc. offers a commitment to a job done right the first time, and to provide a successful and pleasant automotive service experience.
Classic Auto Body, Inc. is a family-owned automotive shop in Fredericksburg, VA. In coming to us, you will experience well-qualified service technicians who are ASE Certified to perform the work needed on your vehicle. We stand on sound business principles and uphold the highest ethical standards providing Service You Can Trust for all your vehicle repair needs.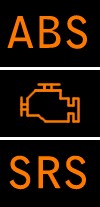 Quality Customer Care with Dependable Service
We offer a variety of mechanical auto repair services, such as but not limited to:
Preventive maintenance services
Brake services
Engine tune-up services
Cooling system services
Computer diagnostic services
Engine and transmission services
Exhaust and suspension services
Electrical system services
Climate control services
Oil and filter service
Instrument panel replacements
Please call us today to schedule an appointment to have your vehicle serviced, and we will be happy to provide you with an estimate.